Web Portal
With FireM's cutting edge technology, monitoring fire panels has never been easier. Real-Time cloud based dashboards allow for more efficient monitoring of data, automatically identifying and notifying recurring events.
The all-in-one solution for remote fire asset monitoring
Multi-Site Support
FireM is the only truly vendor agnostic solution on the market. Our product interfaces with any panel, any where, any time.
Data Standardisation
FIP data can be inherently difficult to understand when the data output differers by brand/model. We standardize your data making it easier for you and your users to understand.
Recurring Events
Automatically identify recurring events relating to problematic devices that may cease to operate in the event of a fire.
Cost Verification
Constantly receiving re-active work orders form your maintenance contractor? Easily verify outgoing maintenance costs based on real fire panel data.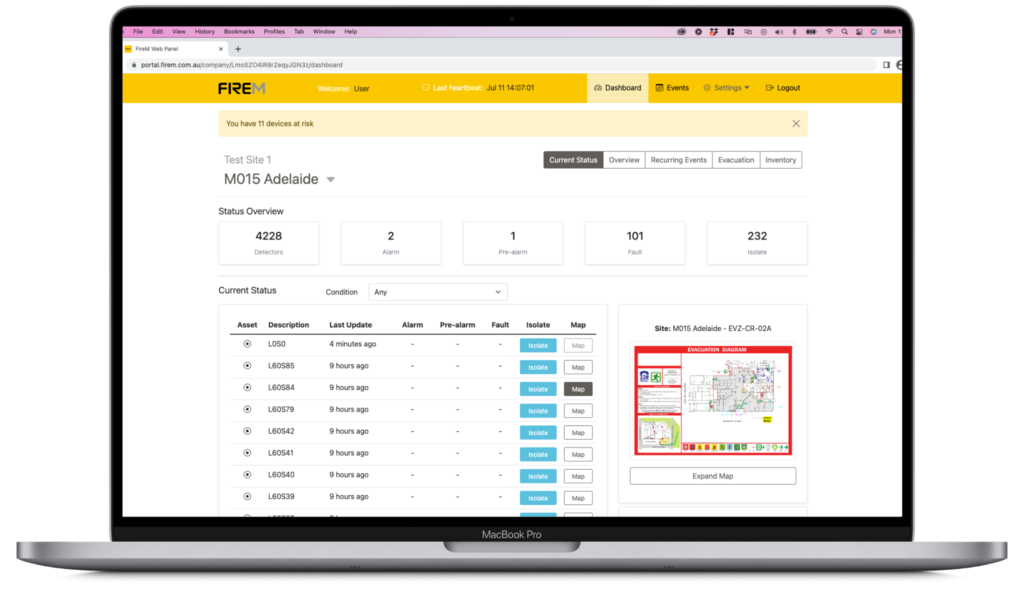 Current Status
With the FireM Current Status Dashboard, you no longer need to rely on the panel interface to identify which devices have an active state.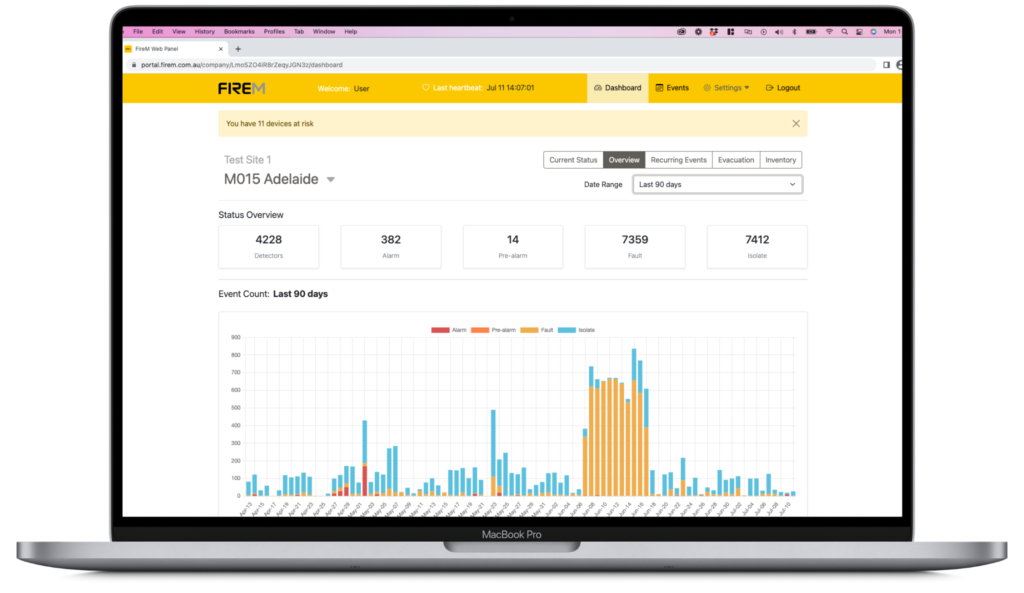 Event Overview
FireM aggregates and standardises your data making it easy to identify which devices are problematic and at risk of going into a latching alarm.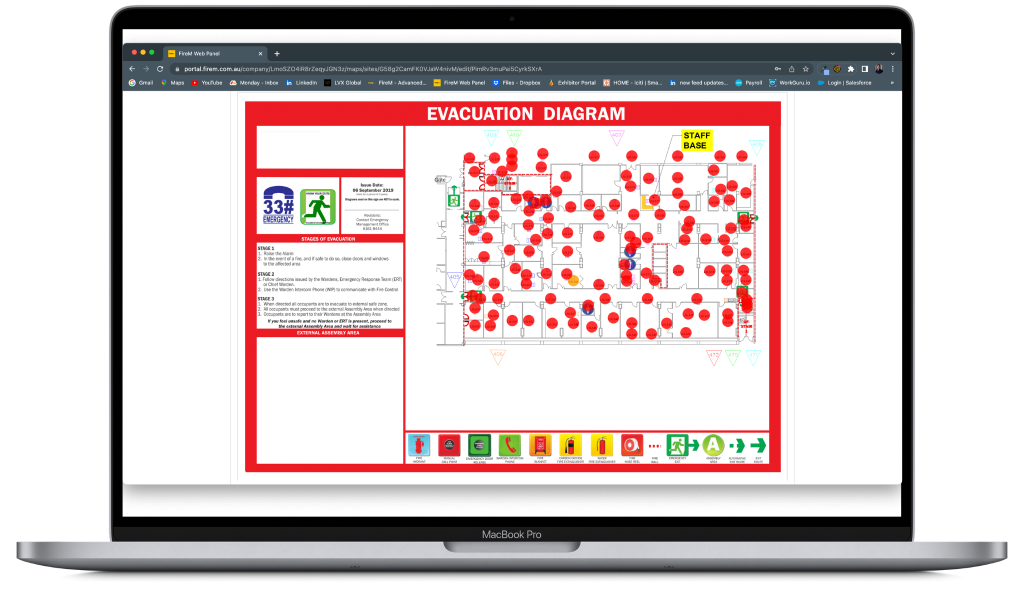 Graphics Interface
Do away with traditional graphics systems that are inherently expensive and cumbersome to update. Easily map each device so you know what's happening and where.