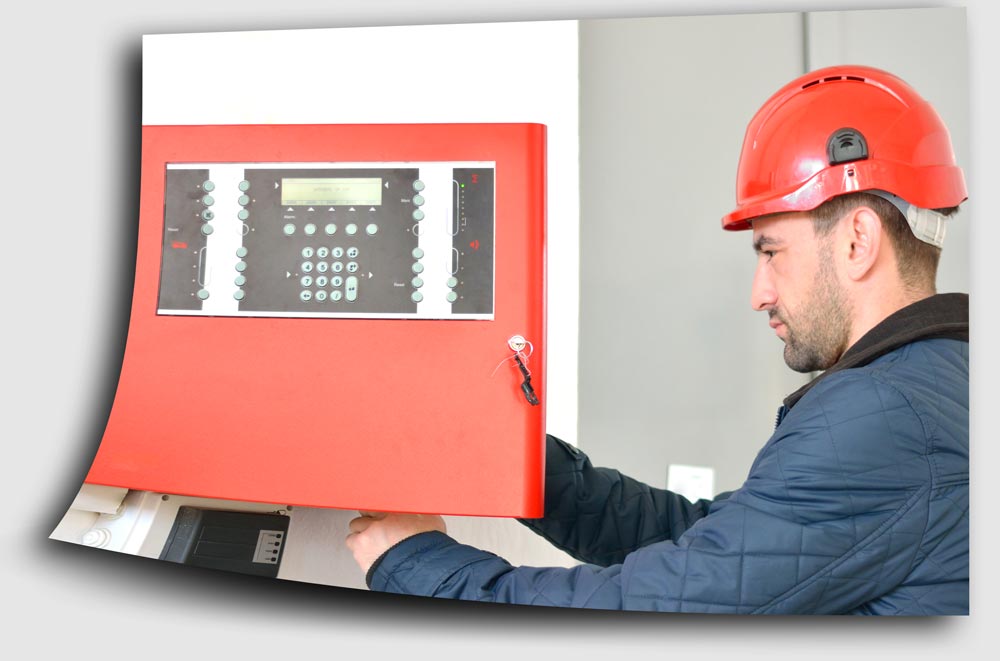 THE FireM interface is only one (1) way connected, so it does not interfere with the Fire Alarm Panel.
FireM is an IoT technology based solution that identifies and maps the location of events within a building and interfaces to any fire, security or building management system.
FireM is installed into, or adjacent to, your building's Fire Panel by licenced technicians.
The FireM interface module utilises an on-board 4gLte gateway, however it can also include full redundant path transmission through multiple network carriers or dedicated ethernet routing.
The FireM connection is one way and does not communicate back to fire panels (complying with global fire protection standards).
All fire panel 'events' are stored in a common platform on a web application server, where you can easily access the information you require.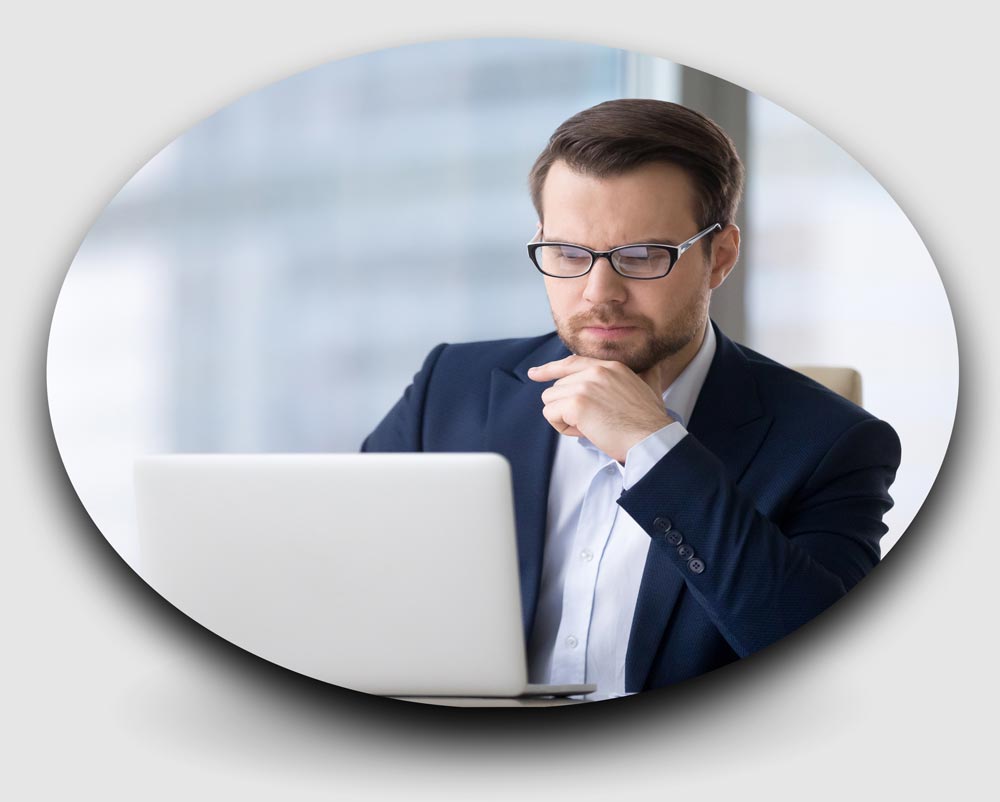 Web based FireM Dashboard allows Managers to easily add or remove users and to choose what event each user receives.
Facility Managers Dashboard
Through FireM's real-time system-status dashboards, facility managers can use modern IoT technology to monitor their fire safety assets, reduce risk and better protect their properties.
This allows independent verification of costs, immediate actions to be taken to remediate non-compliance and mitigates executive risk through the use of measurable fire safety measures.
FireM technology also:
Improves testing and maintenance reporting, removing the need for imprecise manual (and often written) reporting;
Provides accountability around fire and life safety compliance costs for facility managers and building owners;
Indicates comprehensive, independently verifiable mitigation of risk to occupants, asset managers, building owners and their insurers; and
Enhances a property's market appeal, value and yield of assets.
FireM's easy web-based interface platform allows building administrators to add or remove users and choose the information each user receives.
The simple administrative process of uploading image files ensure mapping updates can be easily made.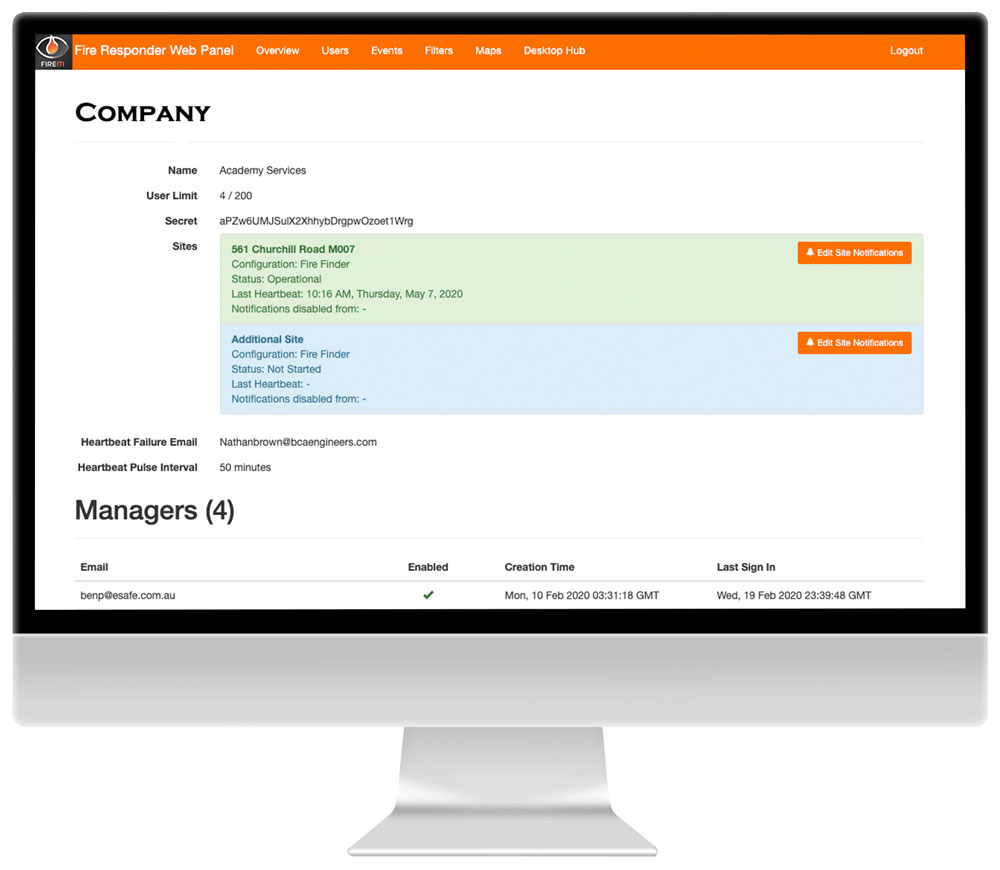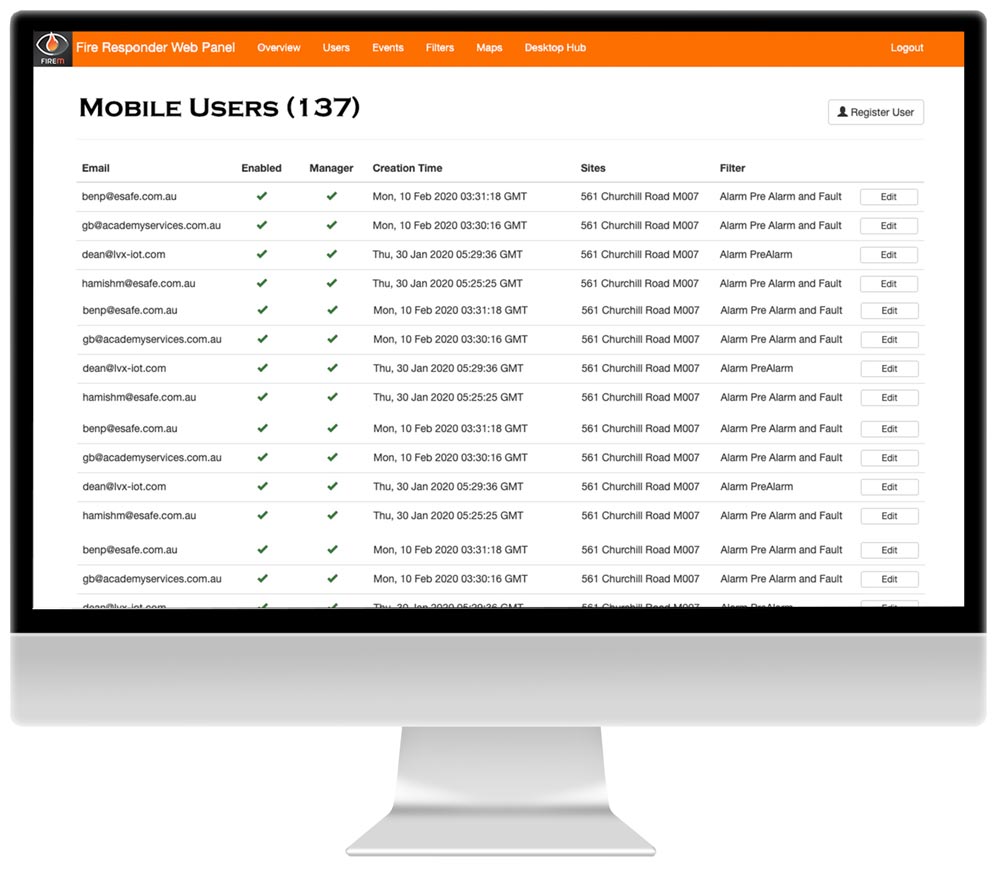 Add or Remove
Mobile App Users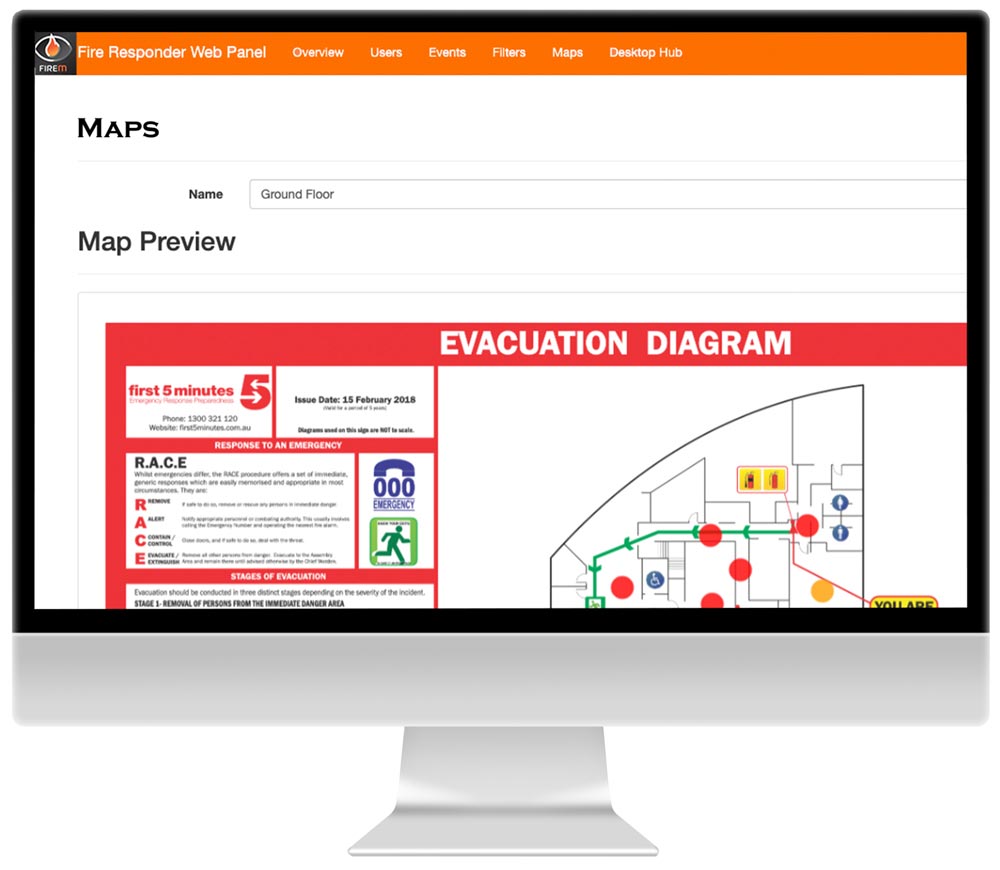 Upload Evacuation
Mapping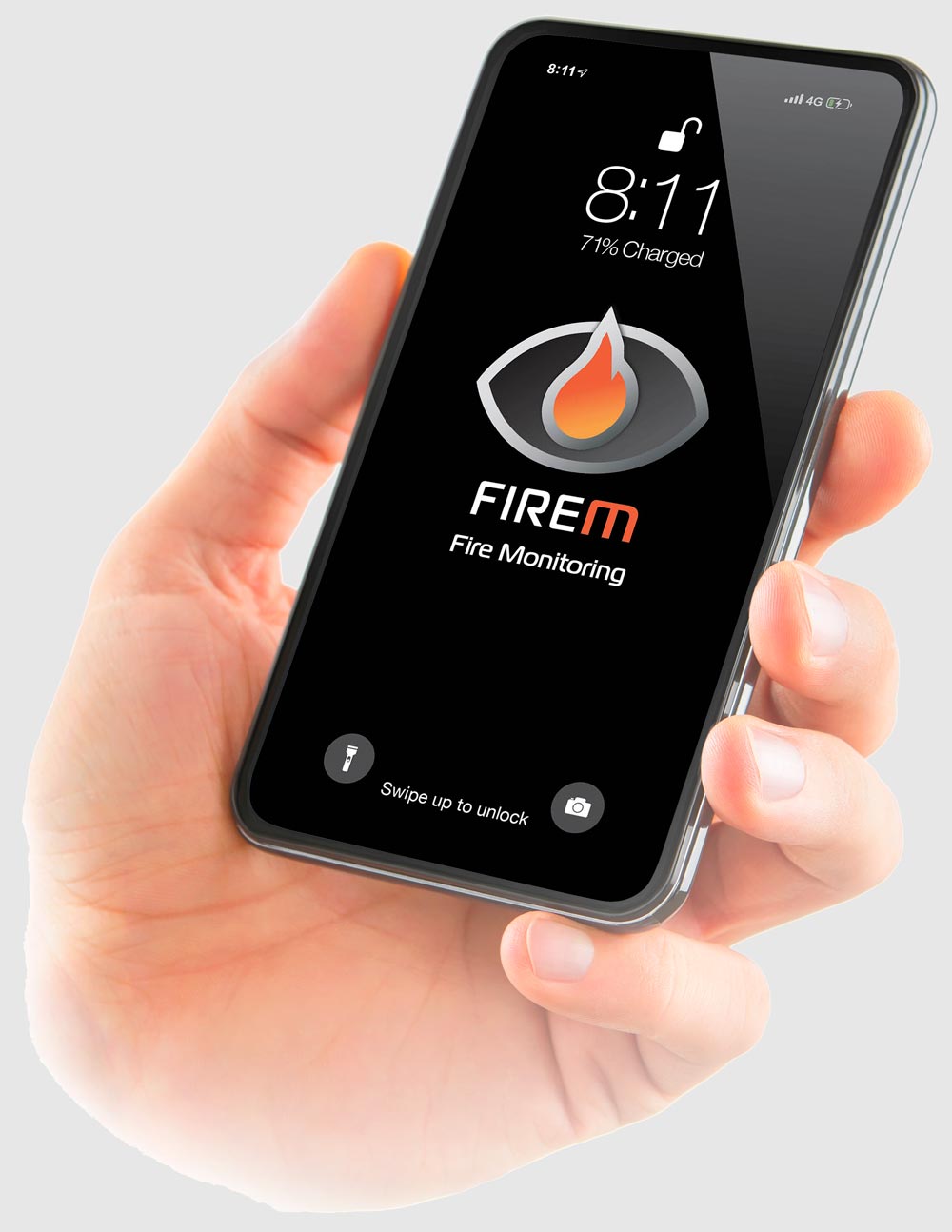 Building Occupants receive notifications about the location of the fire within the building.
Phone Fire Alert Notification
The FireM Application is a subscription-based mobile app for both Android and Apple IOS.
Where FireM is installed, building occupants can download the app and connect to FireM interface which is attached to the fire panel.
Any alarm triggers a notification to the user's mobile phone, informing them of the alarm's source location.
The FireM App provides users with information to guide their decision-making around potential building evacuations, reducing the risk that occupants will ignore the audible alarm.